Via Pedazos de la Isla, Cuban activist Yris Tamara Aguilera Perez describes in horrific detail her most recent arrest and detention by the Castro dictatorship. Arrested on Sept. 26, Aguilera was released on Sunday.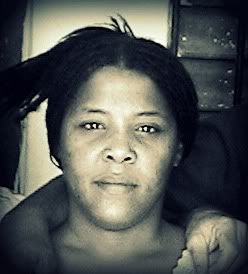 The three female dissidents from the Rosa Parks Movement for Civil Rights who had been disappeared by forces of the dictatorship this past 26th of September while they demanded freedom for Sara Marta Fonseca and Julio Leon Perez have been released with clear marks of repression of which they were victim.  The three women were Donaida Perez Paceiro, Yaimara Reyes Mesa, and Yris Tamara Aguilera.
Aguilera recounted that the violence began while the three women were on their way from the home of Fonseca to the G2 Unit of Havana along with 'Julito', the eldest son of Sara Marta and Julio Leon.  At that moment, "various agents intercepted us, among them agent Camilo and agent Veloria.  The latter is a very corpulent man", according to the dissident.  Right away, Veloria told Yris that she was not allowed to take to the street, to which she replied that she does not follow orders from military officers.  "I added that at the entrance of Havana, there's a huge billboard which reads 'Welcome to the capital of Cubans' and that I am also one of those Cubans, so it was my right and I would continue despite the consequences".
When the group of dissidents continued to walk, Veloria did not waste a second.  He went straight towards Yris and it was then that the physical aggression began.  "He grabbed me by my hair and dragged me for more than 50 meters.  I was able to see 'Julito', too, and he had about 7 State Security agents on top of him because they did not have enough time to prepare people to carry out repudiation attacks", narrates Perez Aguilera.  They were all detained and taken to police units.  In the case of Yris, she was taken to the Aguilera Unit in Havana where she remained for two hours.  "After those two hours, they took me to a Criminal Investigation Center.  Once there, I began to protest and to ask why I was being held in a place like that, being punished, if I had not killed or attacked anyone at all.  I spent 72 hours there".
Aguilera explains that on that Thursday, September 29th, "we were supposedly released, and I say 'supposedly' because I knew that it was just a form of manipulation set in motion to detain us once again, since they had warned us again that we were not allowed to go to the home of Sara Marta".  Upon stepping out of their detention centers, the three women were able to meet up and start walking together.  However, they were lost in Havana, considering that they are not too familiar with the streets of the capital, coming from Placetas.  "Thanks to a man we bumped into along the way we were able to make it to Rio Verde, where Sara Marta lives, under his direction".  But a few blocks right before getting to the house they were once again quickly intercepted by various State Security officials, among them agent Camilo again.  "They told me, 'We already told you- you are not allowed near the house of Sara Marta' and I responded that time and time again I would not follow orders and I would continue fighting for her", declared Aguilera.  Upon seeing the determination of the dissidents, the officials called for police vehicles and arrested the three of them again.  "They took me to the Committee of the Defense of the Revolution Unit of La Lisa where I was kept in a cell.  I was very worried about my sisters considering that they had not eaten or drank anything for 72 hours, and I hadn't either", expressed Yris.
Read the whole thing here.